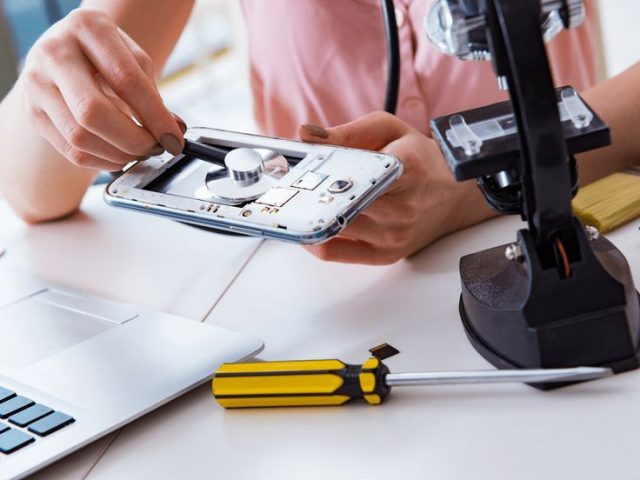 Last Updated on January 27, 2023 by Tabraiz
Technicians at a phone repair store are well aware of their skills. Skilled technicians can do everything from upgrading the computer's hardware to installing new software. These skilled technicians can solve the most difficult tasks in a blink of an eye at their cell phone repair stores. However, the skill will never be enough to attract customers to the cell phone repair center. It is a well-known fact that a good clientele will keep the business afloat. But you need to reach out to these customers and register the skill sets available at the phone repair store. Let's discuss a few ways how you can promote your phone repair store and increase your customer base. Let's have a look.
Ways to Increase Clientele at a Phone Repair Store
Don't Target Everyone Available
The first step is to understand the audience. Instead of brainstorming various ideas to reach the customers, one should always identify their target market and preferred customers. To figure out a target market, one should keep a few pointers in mind, such as the demographics of the clients. Their location, age, interest, and more.
Where does your customer live? What is the nearest town that will be happily able to access your phone repair store? It is ideal to start with a small segment, focus on the local market, and work around it.
Targeting a specific age range will help you gather a more satisfied customer base. Always base your marketing decisions on questions like the specific age of your target market? This helps create a marketing solution based on the likes and dislikes of the particular age group.
The interests and lifestyles of the customers also play a major role. Look for answers to questions like what is your most requested repair job? Do you have to repair iPhones, android phones or gaming consoles?
All of this helps identify your customer, which will be the foundation of future advertising strategies. Going generic never helps. Always be specific.
Do you have a digital face?
Websites are considered the digital face of the company. It should be visually attractive and appealing to the customers. The website should be user-friendly, have specific keywords, comply with SEO rules, and be mobile-friendly. Below are a few pointers that web developers should consider while designing a phone repair store website. Let us have a look.
The website should have a clear design that synchronizes with the company's mindset. There should be clear headings to ease the client from any confusion. A cell phone repair store's website must have a home page, service section, and a contact page. This will give the potential customers detailed knowledge about the cell phone repair center and an online way to contact the service provider.
Nowadays, people are approaching websites from various devices like iPads, tablets, smartphones, and android phones. The web developer should remember that the website should be accessible from any potential device. This way, the online potential leads of the cell phone repair store will transfer into clients. A win-win story for all.
SEO (Search engine optimization) is a concept that makes your phone repair store website more prominent on search engines like google, etc., and more visible to the potential customers producing more leads.
Social Media is a one-stop solution.
A good social media account is like a magic wand that provides a one-stop solution for reviews, referrals, and word-of-mouth advertising. Let's see the importance of a few huge social media accounts where the online presence of the phone repair store is necessary.
Facebook is a powerful platform considered as a newspaper by many. Using the Facebook page, a cell phone repair store can create awareness, inform potential clients of new deals, and more. Its features like news feed and marketplace help generate reviews and powerful word-of-mouth referrals.
Instagram is an image-based application that can attract customers using various before and after images of repaired devices. A cell phone repair store can also add images of satisfied customers and their reviews, creating a word-of-mouth activity.
Twitter is a web-based platform that promotes conversation. The employees can converse with the clients and then promote them for referrals.
All in all, the primary focus should be to register your business In the mind of the customers, engage in conversations, and generate reviews and referrals.
Conclusion
Developing a digital media strategy for a cell phone repair store to generate more customers can be tricky, but if done well can be quite a fruitful task. Cell phone repair stores like I Device pros use these strategies to enhance their online presence and create customer leads.
Read more interesting articles at Magazism