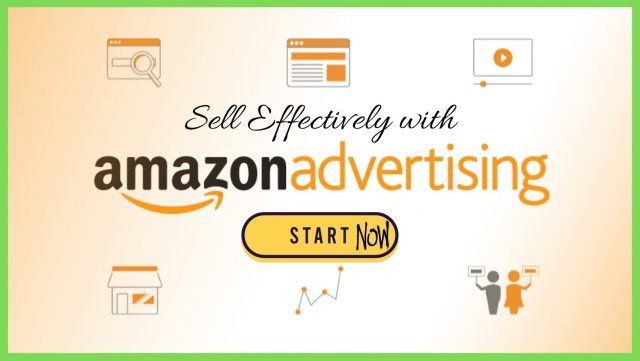 Last Updated on May 16, 2023 by hassan abbas
Amazon is a trusted online marketplace where people and businesses can buy and sell their products. As an Amazon seller, you have the chance to earn extra cash, expand your business and reach a wide range of audiences around the world. But with such a great opportunity, there also comes big responsibility. Selling your goods on Amazon is hard work and needs a lot of effort. However, some Amazon analytics software can help to sell effectively.
To make sure your business would live to see another day, here are nine tips to successfully sell on Amazon.
1. Make use of Fulfilled by Amazon (FBA)
This is one of the most important things you need to consider when selling on Amazon. This is a program wherein Amazon will be the one to manage your inventory, fulfill customer orders and provide customer service for the items you have purchased.
2. Ensure that you are selling items that are in demand
To do this, you have to conduct research first so that you would know which products are popular on Amazon. If you have identified these products, make sure that your price is lower than any other sellers so that customers would be able to see your product first before others.
3. Provide excellent customer service
You have to make sure that you provide excellent customer service for your customers so that they can leave positive feedback about your business and your products. Sellers who get good feedback usually end up on the bestseller list, so make sure that your transactions with customers are always smooth and hassle-free.
4. Take advantage of seller tools provided by Amazon
These tools can help you increase your visibility on the site as well as help boost sales and improve customer satisfaction rates which can lead to better ratings and increase traffic on your page. There are a number of Amazon analytics softwares that you can use to analyze competitor strategies and craft effective PPC campaigns.
5. Do your research on the market trends
Every seller would want to earn more money on Amazon. However, you cannot just sell anything to anyone and expect that you would gain a good amount of profit. You must look at the market trends to find out what items are currently in demand. Once you know the items that customers are looking for, you can quickly determine which product to sell online.
6. Use Bright And High-Quality Photos
This is especially vital if you are selling used items like electronics and appliances because people would want to see what they are getting before they purchase it. So take good photos of the items you are selling – make sure they are clear and bright enough to see all the necessary details such as condition, size, color, etc. You should also take several photos from different angles to give customers a 360-degree view of the item. Upload these photos on your Amazon site and include those that show the item at its best angle on the main page.
7. Win The Buy Box
The buy box is the box on a product detail page where customers can begin the purchasing process by adding items to their shopping carts. Winning the buy box means that your product is selected for this coveted spot. To win the buy box, you must be competitive in all areas, including pricing and shipping.
8. Optimize Your Listings
When you sell on Amazon, you are competing with millions of other sellers for the buying attention of 260 million customers. Your listings need to be optimized to rank high in search results and grab customer attention when they are shopping on Amazon.
9. Pay Attention To Inventory
Suppose you run out of inventory or have low inventory levels. In that case, Amazon will lower your seller rating, seriously impacting your ability to win the buy box and make sales.
Wrapping Up-:
That is all about Amazon selling tips. Hope you like the article and consider the above suggestions to boost your sale and improve your listing visibility on Amazon.