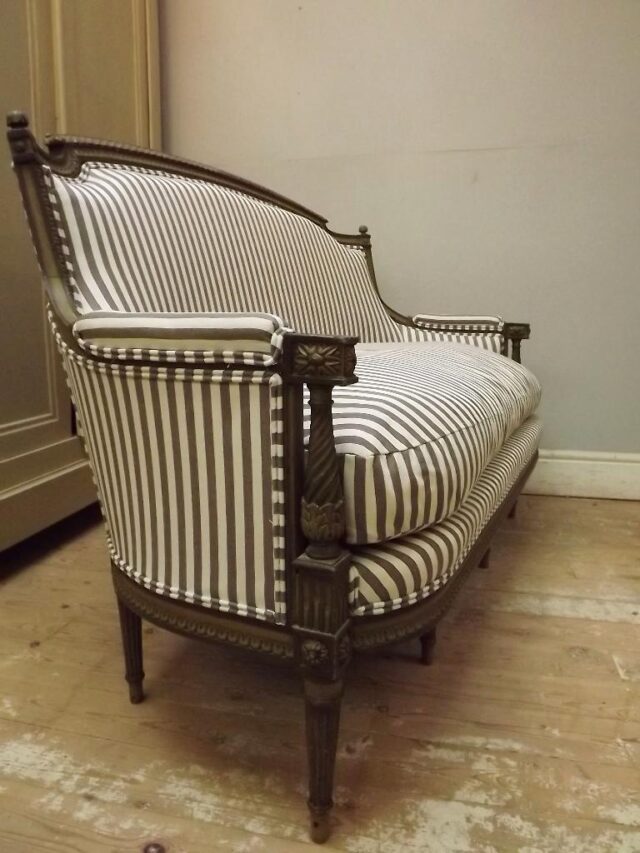 Last Updated on November 19, 2022 by Hammad Hassan
Whether you're crafty and ready to make it yourself or intend to have a pro-tailor thing, there are times when buying exclusive fabrics and designing your own designs—or updating and upgrading old ones—is often the best way to take. But there's good news if you don't have time or can't get to a fabric store near you: buying exclusive fabrics online is actually rather simple; you just need to know where to look.

Maybe you've chosen to sew draperies for your living room, or you have a vision for the ideal piece of furniture, curtains, or pillows, but no matter how hard you look, you can't seem to find it. In any case, purchasing yards and yards of fabric is not inexpensive. Unless, of course, you know where to look for inexpensive fabric online! This post will teach you everything you need to know about the best affordable online fabric stores. Finally, you'll learn how to find the cheapest materials possible!
Yorkshire Fabric Shop
Yorkshire Fabric Shop is almost surely familiar to everyone who has ever bought for fabric online. This enormous site has everything you could ever want. It is one of the largest fabric providers in the world, as a fun fact for you! Their team of visionary curators traverse the world in search of different range of fabrics they proudly display. 
They boast one of the most complete collections of exclusive fabrics available under one roof, with everything from textured chenille plains to tribal patchworks and velvet animal designs. Their varied collection is unique to them, and they pride themselves on providing something truly unique. They collaborate with master weavers and artisans to produce one-of-a-kind patterns!
Calico Corners
Calico Corners may not have the very lowest costs, but it does provide you with the opportunity to purchase great designer brands for less! The cheapest by-the-yard price you'll find here is roughly $10, so if that's out of your price range, go on to the next option! Calico Corners, on the other hand, provides a good assortment of specialized prints and designs in the $40-$50 per yard range.
The Fashion Fabrics Club
Fabric is available by the yard or on the bolt at Fashion Fabric Club. The site frequently offers discounted merchandise and holds special sales. Regularly, shipping discounts or free delivery at certain order minimums are offered.
Drapery cloth as low as $4.95 per yard can be found here! Naturally, depending on the type of material, some prices rise dramatically. However, you may expect to discover a wide variety of cloth at a fair price on this store.
Etsy
Naturally, prices on Etsy vary a lot based on individual sellers, shipping discounts offered by each seller, and the type of material you're looking for. If you want cheap cloth, the most important thing to remember is to do your homework and read product descriptions thoroughly. While you won't find coupons here like you would in a shop, individual sellers frequently give discounts on their items. Plus, you can quickly select your favorite pricing range or shipping alternatives using Etsy's "filter" function!
Fabric Wholesale Direct
Fabric Wholesale Direct sells exclusive fabrics in wholesale for as little as $9.99 per yard. Fabrics ranging from Ottertex Nylon to fancy home dcor are available. Almost anything you're looking for can be found in bulk here! This site specializes in providing material to event planners, professional seamstresses, and organizations, but you might find just what you're looking for here as well!
Bubb Fabric
Fabric Bubb offers a carefully chosen assortment of quilter's weight fabric in a wide variety of designs. Certain types of quilting exclusive fabrics have greater pricing, however the company does include normal solids for as little as $9 per yard and a clearance and discount page with selections as low as $5 per yard. However, some of the designer prints may command much greater rates.
Fabric Mart
Fabric Mart is an online store for a Pennsylvania-based physical store. While this isn't the most aesthetically pleasing website, you'll discover some fantastic offers here! The sale and clearance fabric tab has exclusive fabrics for as low as $1 per yard, which is practically dirt cheap.
Fabric Mart costs a flat $9.99 delivery price and does not appear to run many promotions outside of the discount fabric section, which is a drawback to the fantastic pricing.
Fabric.com
Fabric.com is a user-friendly and extensive site, although costs vary greatly. Netting can be found for as cheap as $1.74 per yard, but designer prints can cost as much as $600 per yard! If you want to limit results to what you can afford, you can select your preferred price range in the sidebar. The site does host specials on a regular basis to highlight particular collections or genres of information. While the business does not frequently provide coupons, any order over $49.00 qualifies for free shipping. Furthermore, ordinary delivery is only $4.99.
Fabric Direct
Fabric Direct specializes in wholesale and bulk exclusive fabrics. This type of large-scale buy often gets you the best deal, but you'll need a lot of material to make it worthwhile! Cloth is available in bolts or cases, with certain yardage variations available as well.
These prices are truly unbeatable. Sale products can be found for as little as $1.99 per yard, even for stretch or sequined fabrics! In addition, the site frequently offers coupons and discounts, as well as a policy of free shipping on orders over $75.
Fabric Depot
Fabric Depot has a fantastic assortment of materials ranging from home décor to fashion to sportswear fabrics at great prices! Apparel fabric is typically priced between $5 and $15 a yard, while home decor and specialty material may be more expensive. You can also look through a fun remnants sale website to find a super-cheap yard or two of interesting fabric for a super-low price!
These are some of the greatest sites to buy exclusive fabrics online, ranging from low-cost options from tried-and-true stores to higher-end, designer-favorite companies and unique handmade textiles you won't find anywhere else. These online fabric merchants are guaranteed to have what you're looking for, no matter what your budget is!