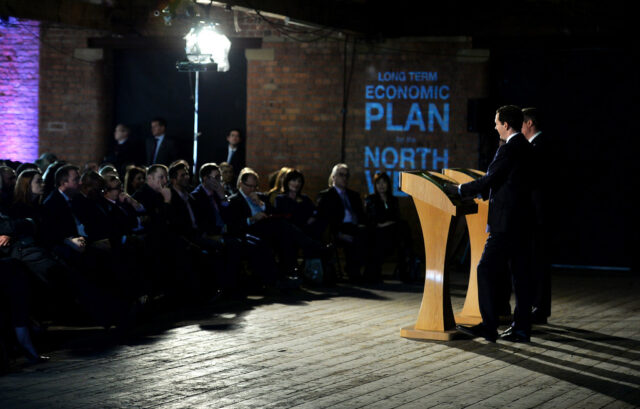 Last Updated on March 8, 2023 by Shams Khan
Sharing your blog entries properly on social media will help you maintain a consistent stream of traffic to your site. Because it tells search engines that the information on your links is significant, search engines give more weight to content posted on social media sites like Pinterest, Twitter, LinkedIn, Facebook, and others. This implies that when people search for terms in your blog posts, those posts are more likely to appear higher in search results, resulting in more traffic to your site. So, before you decide to give up, consider whether you are properly promoting your blogs on social media. When it comes to promoting their websites, many bloggers have no idea how to use social media and social media marketing services effectively.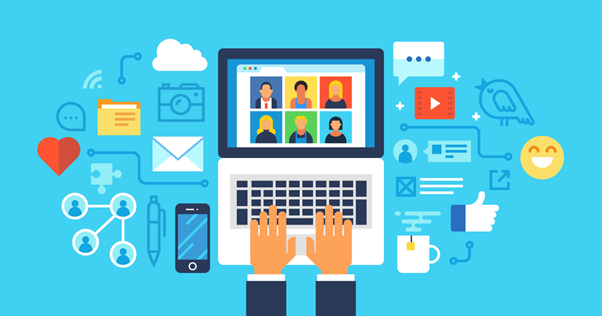 Choose trending topics and appropriately structure your blog
Promoting blogs on current topics is one of the finest strategies to gain social media traction. Find out what's trending in the niche you're blogging in and provide your readers with relevant information on it. You can find some relevant subjects and ideas by going to sites like Answer The Public, Quora, Google Discover, and others and looking at the current themes that are causing debate. Simply by organizing your material properly, you may capture your audience's attention and hook them right away. An appealing blog title might help you capture your audience's interest and drive more traffic to your site. You can then utilize questions as a hook in the opening section to keep the audience's attention. Also, resolving problems on your blog can help your readers relate to you and, as a result, build a desire in learning more and reading the complete blog.
Integrate Your Blog With Social Media
We mean bridging the gap between popular social media sites and your content when we say integrate social media into your blog. Visitors to your blog require an easy way to interact with it and share its content via social media marketing services and tools incorporated into your site. Social media buttons that enable your readers to engage with your blog (Facebook likes, Twitter follows), share buttons that help readers share your material, social media logins that help readers comment on your blog, and so on are examples of integrating aspects. Some blogs go overboard with their social media buttons, including seven or eight. To make a button worthwhile, make sure you have a large enough audience on social networking networks.
Understand the Laws and the Culture
Different social media platforms have their own set of norms, standards, cultures, and guidelines for acceptable behaviour. This includes aspects like how you engage with others, the language you can use, and, most crucially for this post, linking to and promoting your own content. Some sites allow you to self-promote (and even encourage it), while others do not. Some may officially accept it, but there will be users who dislike it and who will 'bury' your efforts if you do. Participating, observing, and learning from your experiences is the key.
Use the appropriate hashtags.
When it comes to Best social media marketing services, hashtags are quite important. Hashtags can help you categorize your promotional posts accurately, increase engagement with followers, and reach your target audience for a specific niche, among other things. With the correct hashtags, you can promote your promotional postings, allowing your target audiences to find them and deliver relevant traffic to your site. Some social media networks, such as Instagram, Facebook, and Twitter, allow you to search hashtags; you may use this feature to find hashtags that will help your target customers find you. You may also find out what hashtags are currently popular by following notable social media influencer. Make it a point, though, to choose hashtags that are relevant to your specialty rather than random trendy hashtags.
Build a devoted community by engaging with your audience.
One of the most significant advantages of social media platforms is the ability to interact directly with your audience. You can connect with your audience on a personal level with comments, likes, and other engaging possibilities. This can assist you to understand their needs and provide access to information such as which of your posts they found useful, as well as other facts that would be difficult to acquire from analytics or plain observation. Make an effort to foster a sense of community among your social media followers. This will assist you in broadening your reach and endorsing your promotional postings in order to spread the word about your great content.
Choose the right time to promote your blog
It is critical to advertise your blog on social media on a regular basis using social media marketing services. You can provide good material, but if you don't promote at the correct moment, your promotional articles are likely to get lost in the shuffle and fail to attract visitors to your sites. Your target demographic is unlikely to spend the majority of their time on social media. As a result, you must contact them within their working hours. Promoting your blog on your chosen platforms at different times during the week and on weekends is one effective strategy for observing and studying the engagement rate individually. Experts also advise against marketing blogs during the early morning hours on weekdays and late nighttime hours on weekends. Furthermore, networks such as Facebook provide Page Insights, which allow you to obtain data such as user active hours and other critical information.
These were some brief tips for using social media to market your site. Promotions on social media may be a lot of fun, and the results are well worth it. In addition, social media signals help your blog rank higher in search engines.
Author Bio –
Hermit Chawla is a MD at AIS Technolabs which is a Web/App design and Development Company, helping global businesses to grow by Global Clients. He love to share his thoughts on Web & App Development, Clone App Development and Game Development.
For More:
LinkedIn: https://www.linkedin.com/in/hermit-chawla-lion-82b6513b
Twitter: https://twitter.com/aistechnolabs
Facebook: https://www.facebook.com/AISTechnolabs/