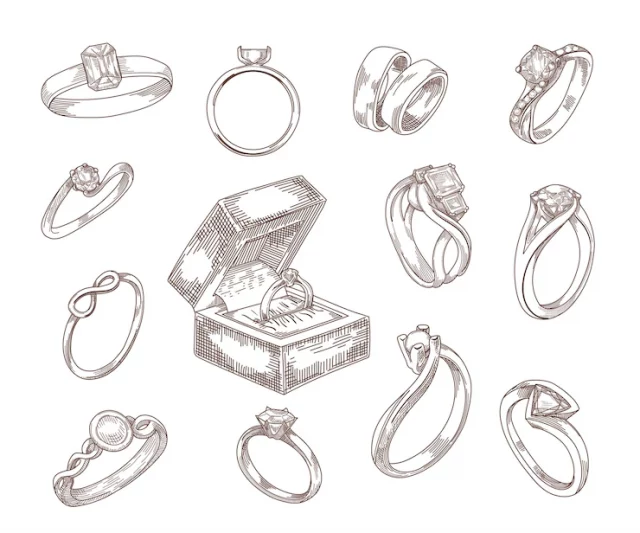 Diamond rings are available for all budgets, whether you want a small piece or a big one. Vintage diamond rings can be bought from online stores easily and at affordable rates. Here are some tips to help choose the perfect piece:
1. Always look at the quality of the diamonds in the ring before buying it. The clarity and color of the diamonds should be checked thoroughly to get value for your money.
2. Before purchasing a vintage diamond ring, check how much antique is known about it. If there is no information available or if it is too old, then you may not be able to find any information about its authenticity and history later on when needed. So do your homework well upfront before buying such an expensive jewelry piece.
3. If you are buying the ring from an online store, then make sure that you are getting it from a reputable store. There are many scammers operating online who may sell fake vintage diamond rings to unsuspecting buyers. So check the credentials of the store before making a purchase.
4. Choose a setting for your vintage diamond ring that will complement your personality. The most popular settings for such rings are solitaire, three stone and halo. You can also go for a more unique setting like pave or bezel if you want your ring to stand out from the rest.
5. The size of the diamond in the vintage diamond ring should be in proportion to your finger size. If you have small hands, then a bigger ring will make them look even smaller. In such cases, it is better to choose a much smaller diamond and place it in an interesting setting instead of going for a big one that may not suit your hand size.
6. Go only for certified vintage diamonds as they have been inspected thoroughly by gemologists to guarantee authenticity. Without proper documentation, you may fall prey to scams where fake or pre-owned diamonds are sold as genuine vintage ones. So always insist on getting certificates with your purchase to avoid the risk of being duped.
7. When buying online, be sure about the return policy of the store before placing your order. Most reputable stores offer an exchange or refund if customers find any fault in their rings within a specific time period after purchase. If you are not happy with the ring, then it is best to return it and purchase another one instead of risking your hard earned money on a fake or substandard piece.
8. Always look at the feedback left by other customers who have purchased vintage diamond rings from your chosen store before buying anything. This will give you an idea about their quality and customer service standards so that you can make an informed decision when buying a ring there.
9. Make sure that you buy only genuine diamonds as they retain value for longer periods of time than any other gemstones in the market today. So choosing such jewelry pieces means that you will get additional value for your money even if the price seems higher initially compared to other options.
10. Always keep in mind that Victorian Jewelry need special care and maintenance to keep them looking new for many years. So if you are not willing to take such trouble, then it is best to buy a new ring instead. These tips will surely help you choose the perfect vintage diamond ring that will suit your budget and personality perfectly.